Schnucks vice president of produce talks new EatWell format
Schnucks produce VP Mike Tipton talks new EatWell format
Photos courtesy Schnuck Markets
Fresh produce plays a starring role at EatWell, the new natural store format St. Louis-based Schnuck Markets debuted in late June in Columbia, Mo.
"Produce hits you right when you walk in," said vice president of produce Mike Tipton. "We've got a great market feel when you walk in the store, with bins just piled full of fresh produce."
Fruits and vegetables also get top billing in the ad.
"Produce is the lead; the whole top part of the page is all produce, and typically in the Schnucks ad we'll have meat and produce up there, but produce leads the charge in this store, and that's what we like," Tipton said, noting the EatWell format is focused on fresh.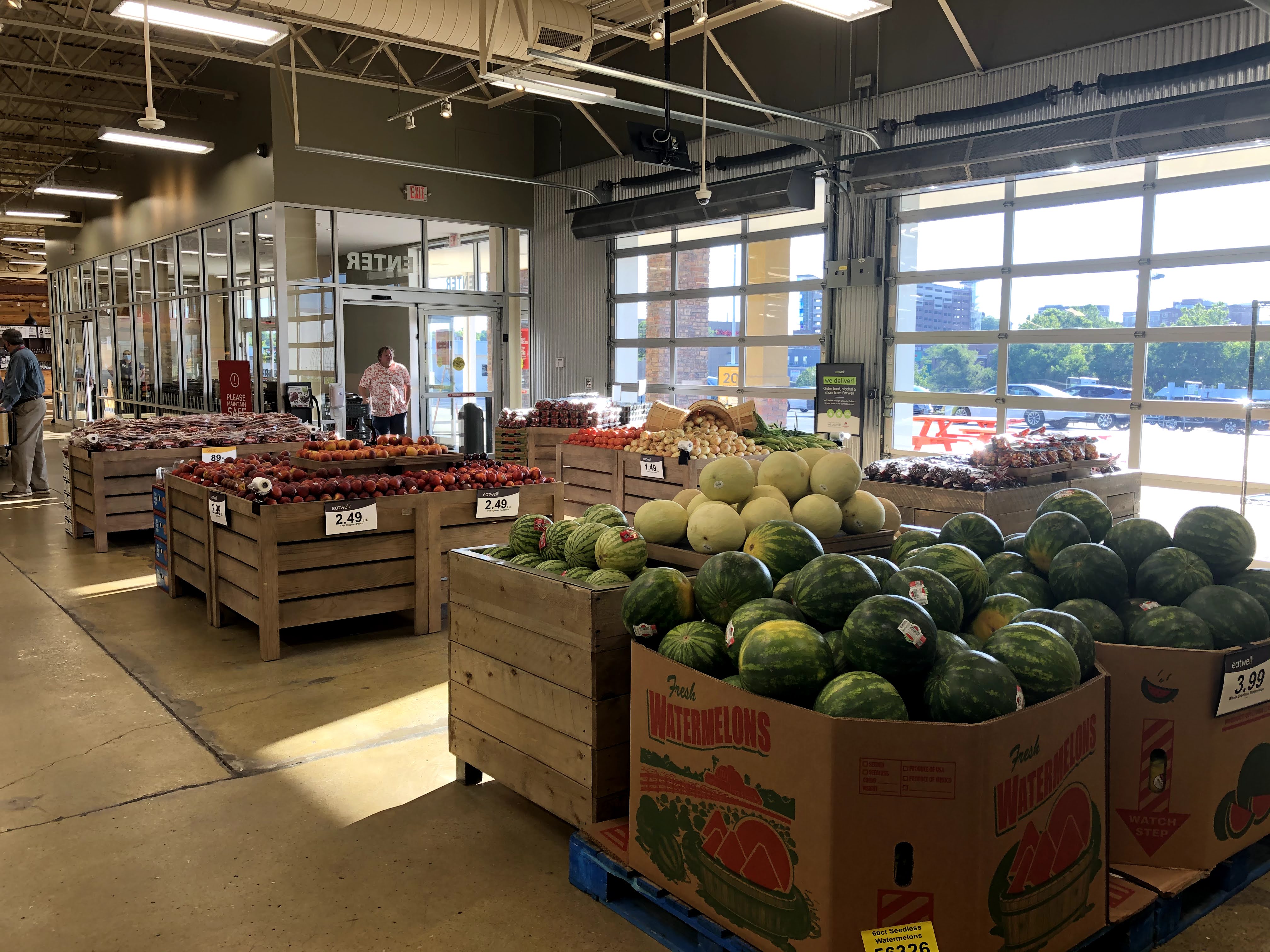 The new store is about four miles down the road from a traditional Schnucks location.
"We have about half the offering that we do in a typical Schnucks, but it is skewed heavily to organic," Tipton said. "There's well over 35% of the offering there in the store is organic, we have well over 60 different cut-in-store fruit (options) and steamable veg as well as fresh juices and smoothies and infused waters."
The first few days of business have confirmed that fresh juices and those kinds of offerings are of high interest to shoppers, Tipton noted.
The EatWell store was previously a Lucky's Market, purchased earlier this year, and the time frame of the transition coincided with the arrival of the coronavirus in the U.S. A particularly big project within the transition process was adding 8,000-plus new items into the system that would appeal to consumers seeking natural and organic products, Tipton said.
In produce, the store kept some of the existing refrigerated cases and moved around some of the island displays to create more of a market feel with bins up front. One unique feature of the department is two large garage doors; because of the heat and humidity of Missouri summers, EatWell will open the doors strategically, most likely in early spring and late fall.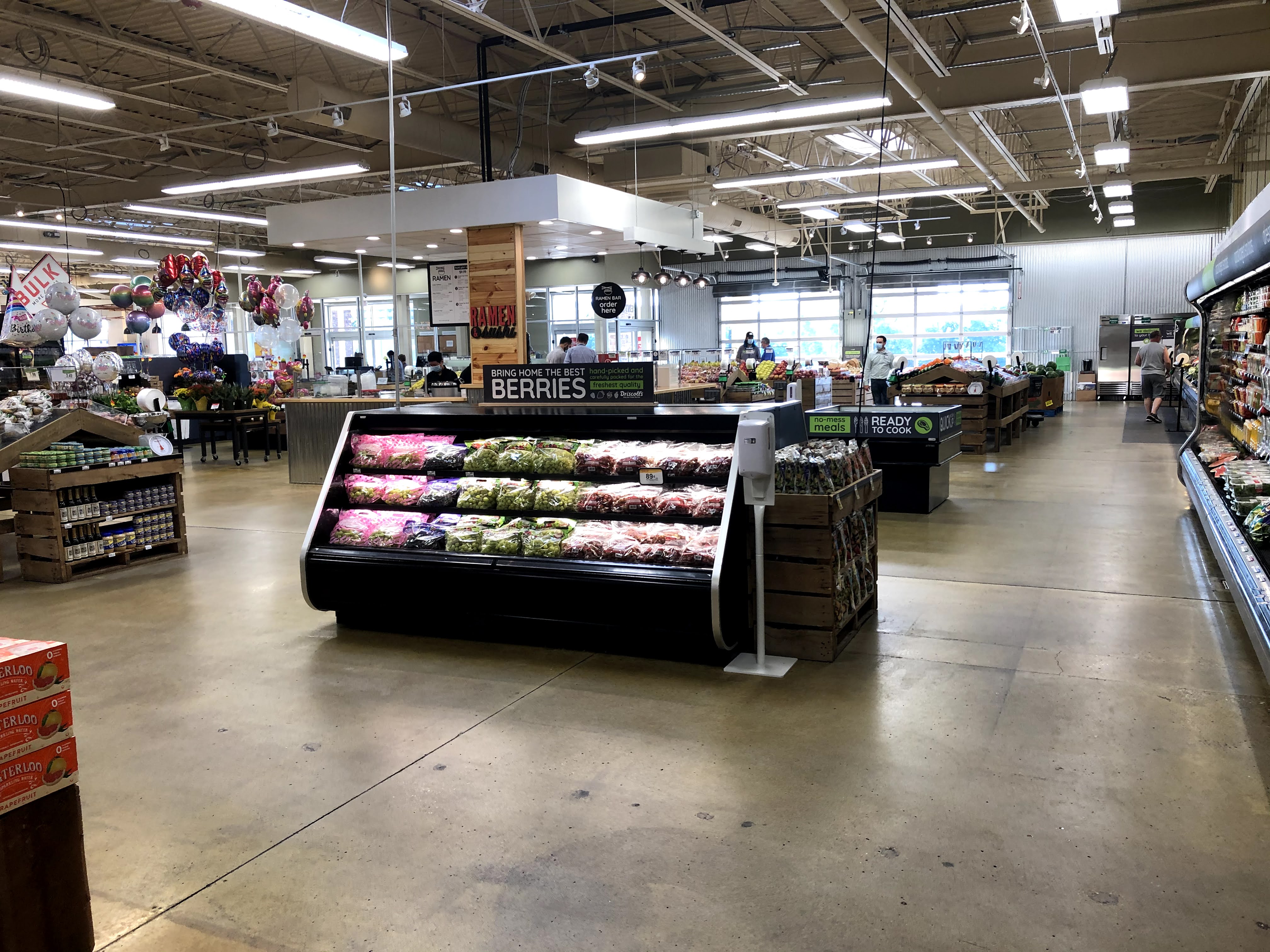 Rearranging displays to get the open feel in the front of the store and department accomplished a key objective for Schnucks.
"(We) always say you've got to give the 'wow' effect when you walk in on the produce section, and the store teams down there, they've definitely done that," Tipton said.
Outside the store is a garden, started by Lucky's in 2015 in partnership with the Columbia Center for Urban Agriculture, that uses milk crates as growing containers. Vegetables grown in the Crates to Plates Garden are donated to local hunger relief agencies. 
Along with its produce assortment, EatWell features fresh nut butters ground in-store, kombucha on tap, a large sushi station, fresh meat and sausage ground in-store, a large cheese section and other offerings. Schnucks also added a floral assortment to the location.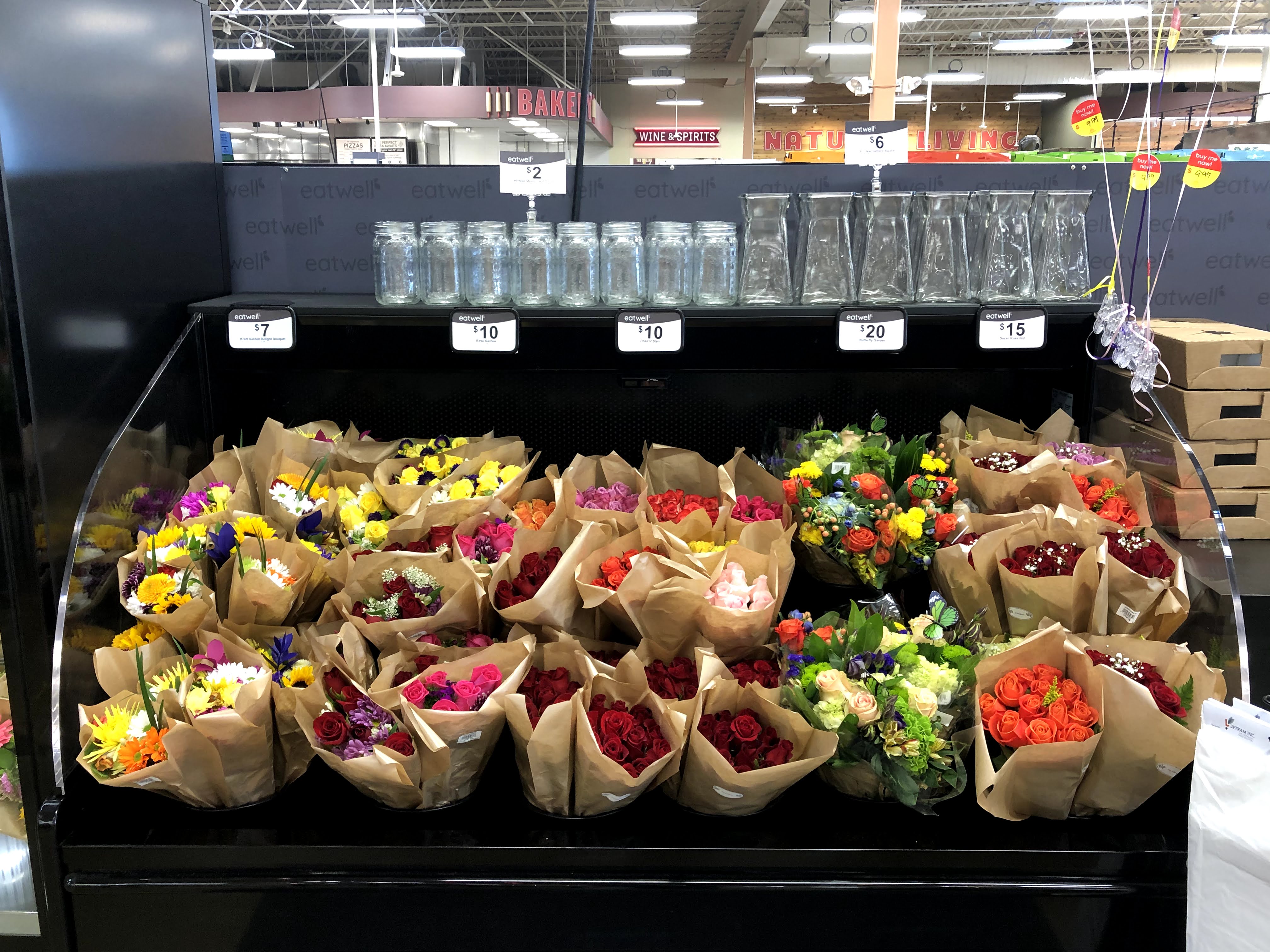 Tipton noted that, because EatWell is new for Schnucks, the company will be paying close attention to which departments and products are seeing strong sales and which might need to be adjusted to better fit the desires of shoppers. A conventional lettuce brand might end up having a smaller presence if an organic brand is selling better, for example.
Tipton said he is excited about EatWell and looking forward to learning more about what shoppers are seeking from a natural format.
"Hopefully we can open some more of these stores like this because for the produce side of the business it's exceptionally fun to be able to have this type of format to go in and just create a work of art and have fun with the team there and just sell a lot of produce," Tipton said. "That's what we enjoy doing. That's our goal."