Report: GrubHub's 2019 Year in Food
Grubhub has released its Taste of 2019 Year in Food report detailing food trends, consumer facts, state statistics and more. 
"Grubhub analyzed tens of millions of orders placed by more than 21 million diners on its platform to uncover the flavors and tastes rising up the ranks among today's diners," according to a news release. 
A key take-away from the report is that plant-based foods are not going anywhere. Cauliflower pizza rose in popularity by more than 650% throughout the year and was GrubHub's top food of 2019. Spicy Brussels sprouts came in second place, followed by portabella empanadas.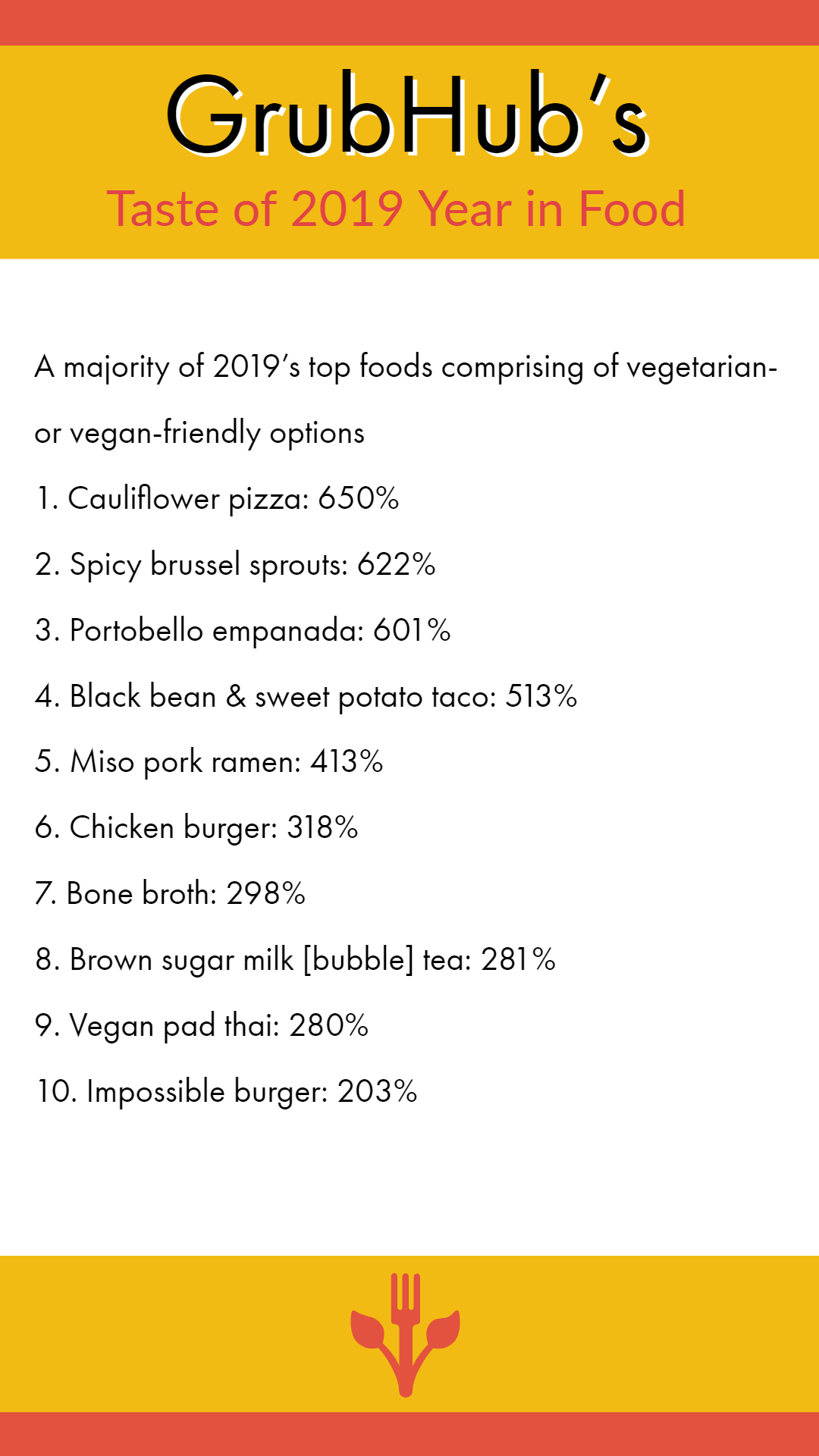 Vegan orders rose 27% in popularity. "Vegetarian and vegan-friendly dishes accounted for 7 out of our top 10 orders." according to the report. Runners up were black bean burgers, tofu, mushroom burgers and jackfruit.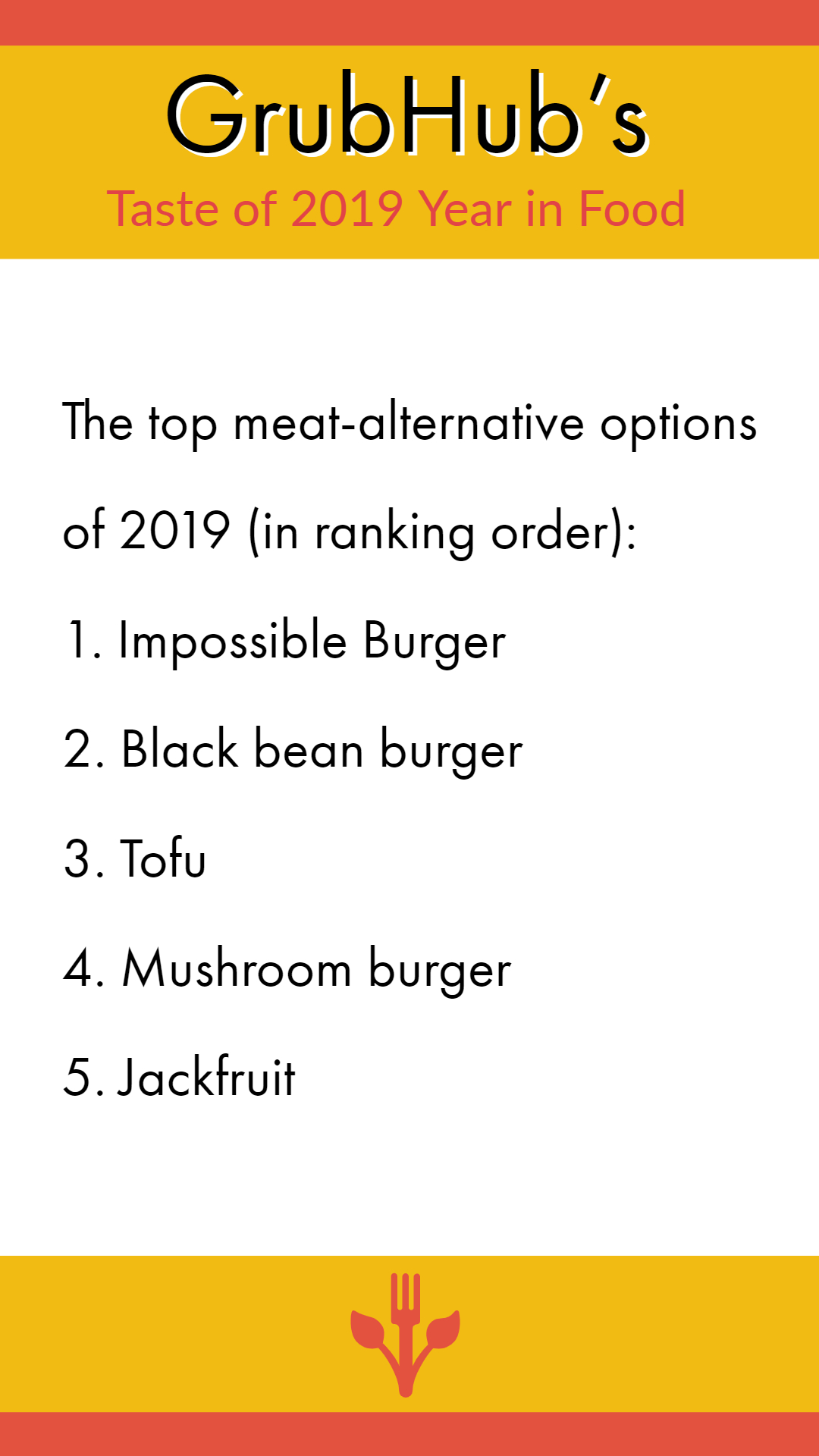 The report states that celery juice and street corn are still as popular as last year. Celery juice alone saw a 302% rise in popularity.