Pumpkins top the list on PMG
Fall is in full swing now, and seasonal favorite pumpkins took the top two spots on PMG last week, with the specialty pink variety at No. 1. Cabbage followed at No. 3, while cucumbers and lettuce took No. 4 and No. 5.
The PMG platform connects produce buyers and sellers. Below, find the top 20 searched commodities on PMG during the week of Oct. 12.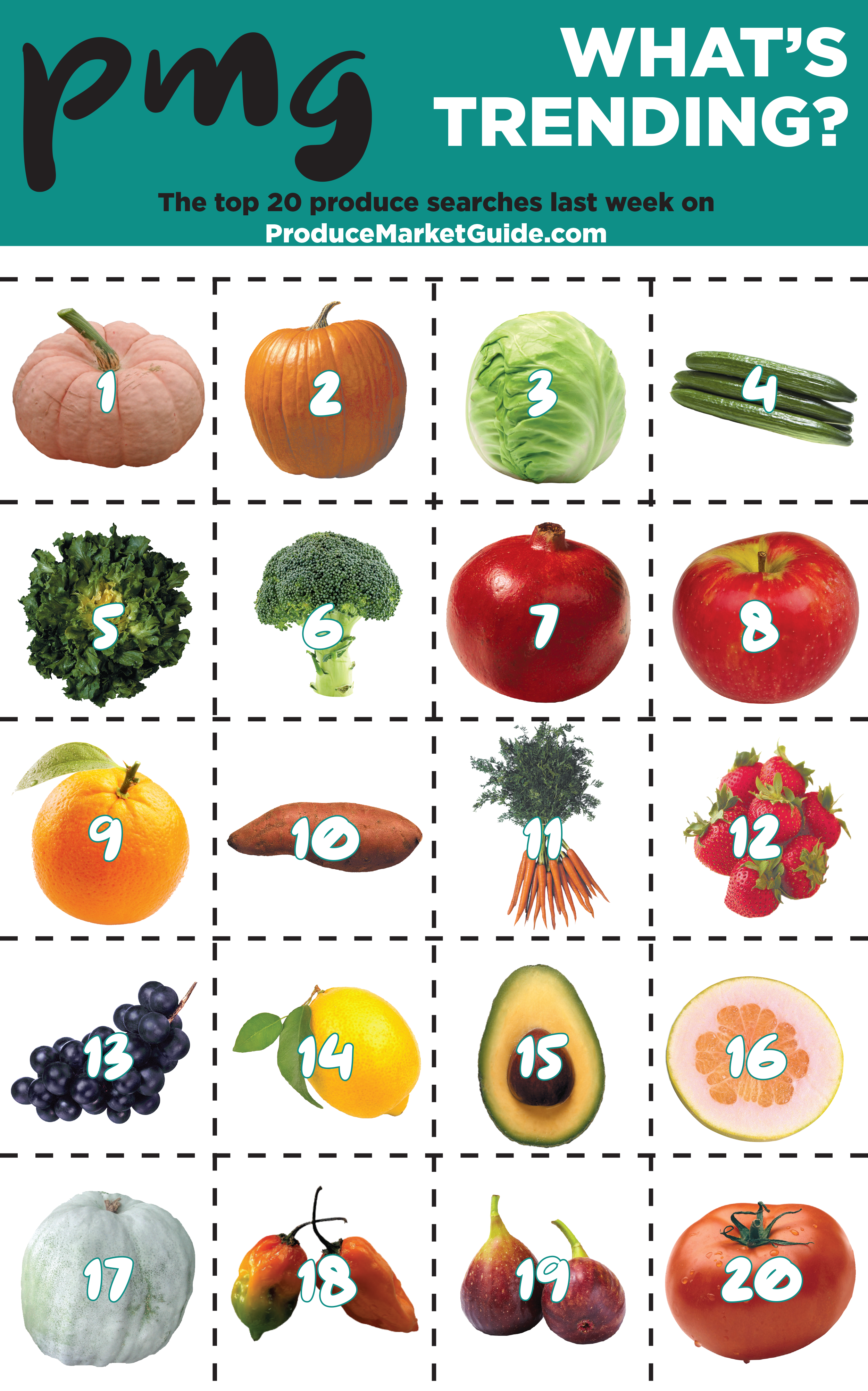 Broccoli, pomegranates and apples appeared at No. 6, No. 7 and No. 8, while oranges took No. 9 and sweet potatoes completed the top 10.
Continuing the orange-colored produce streak, carrots appeared at No. 11, while strawberries ranked No. 12. Grapes took No. 13, lemons No. 14, and avocados landed at No. 15.
Pummelos, a fall and wintertime citrus specialty, came back at No. 16, while Asian specialty winter melon took No. 17. Chili peppers appeared at No. 18, figs came in at No. 19, and tomatoes completed the top 20.