Papayas — Varieties, applications, transportation, merchandising and more
The papaya is growing in popularity, continuing to expand beyond its traditional Hispanic base.
"Papaya are in the top 15 consumed fruits in the world – ahead by metric tons of everybody's darling, the avocado," said Peter Leifermann, vice president sales and marketing for Homestead, Fla.-based Brooks Tropicals.
While the tainung – also known as the Formosa or large red – has become the most common papaya variety, Leifermann said the personal-sized solo variety is gaining ground among "individualistic" millennials and people hosting smaller gatherings during the pandemic.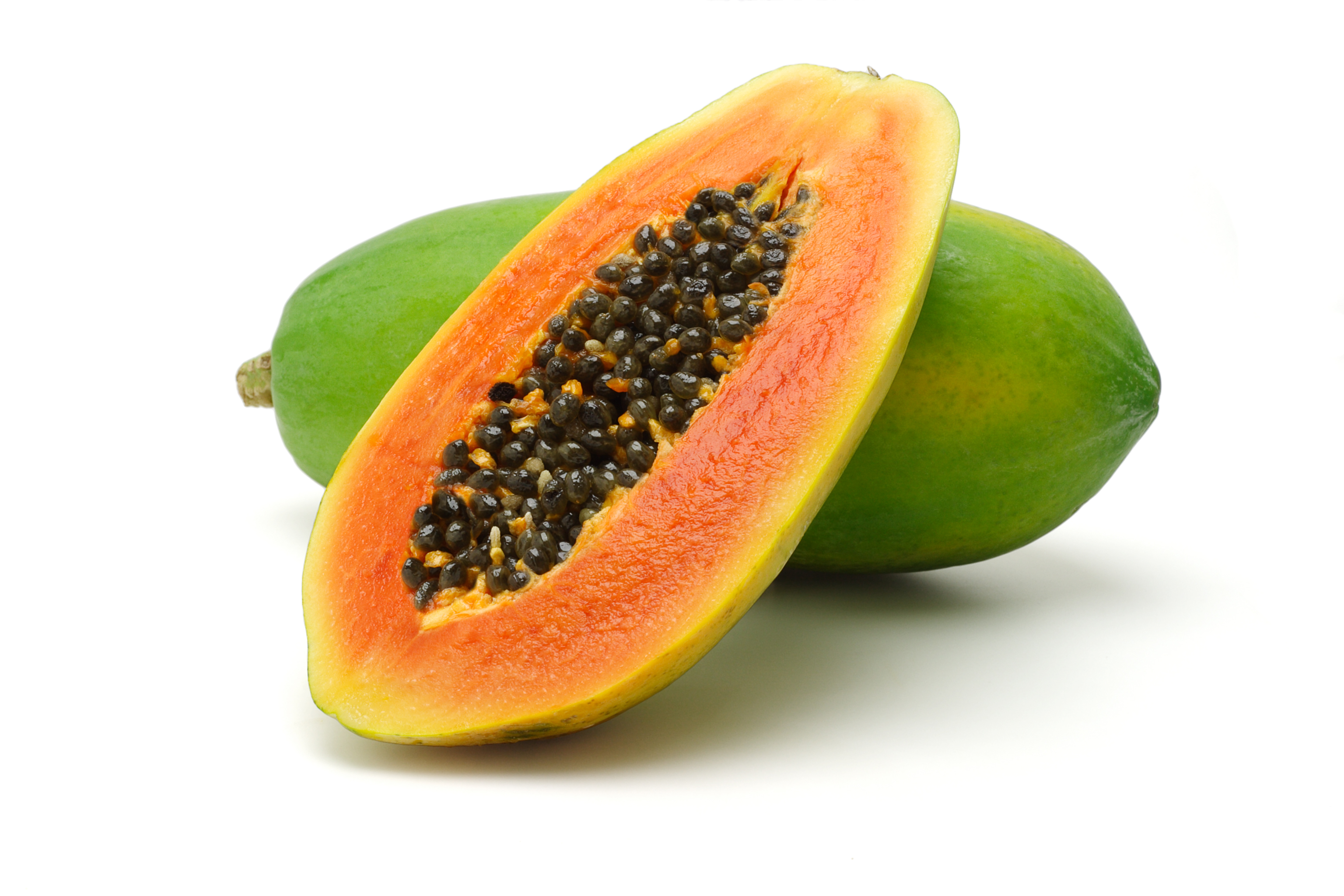 There's no doubt Hispanics remain the key buyer, however. Melissa Hartmann de Barros, director of communications at Pompano Beach, Fla.-based HLB Specialties, said California, Texas, Florida, New York, and Illinois – all with significant Hispanic populations – account for nearly 70% of papaya sales in the U.S.
Global production is also increasing, she said, driven by consumer demand and by better post-harvest techniques and investment in new varieties.
Robert Schueller, director of public relations for Los Angeles-based World Variety Produce, which markets the Melissa's brand, said sales of the large red papaya have grown 15% in the past year. The newest big player arrived in mid-2020 from Jamaica. "It's already proven to be a great seller with a big jump in sales for the category," Schueller said.
Making an introduction
Of course, if you haven't grown up eating papaya, buying a two- to four-pound specimen can be intimidating. Consumers unfamiliar with the product wonder how do they know when it's ripe and ready to eat and what to do with all that fruit.
De Barros said retailers can help shoppers choose the perfect papaya through point-of-sale materials. HLB does its part by providing a ripening scale on its PLU sticker.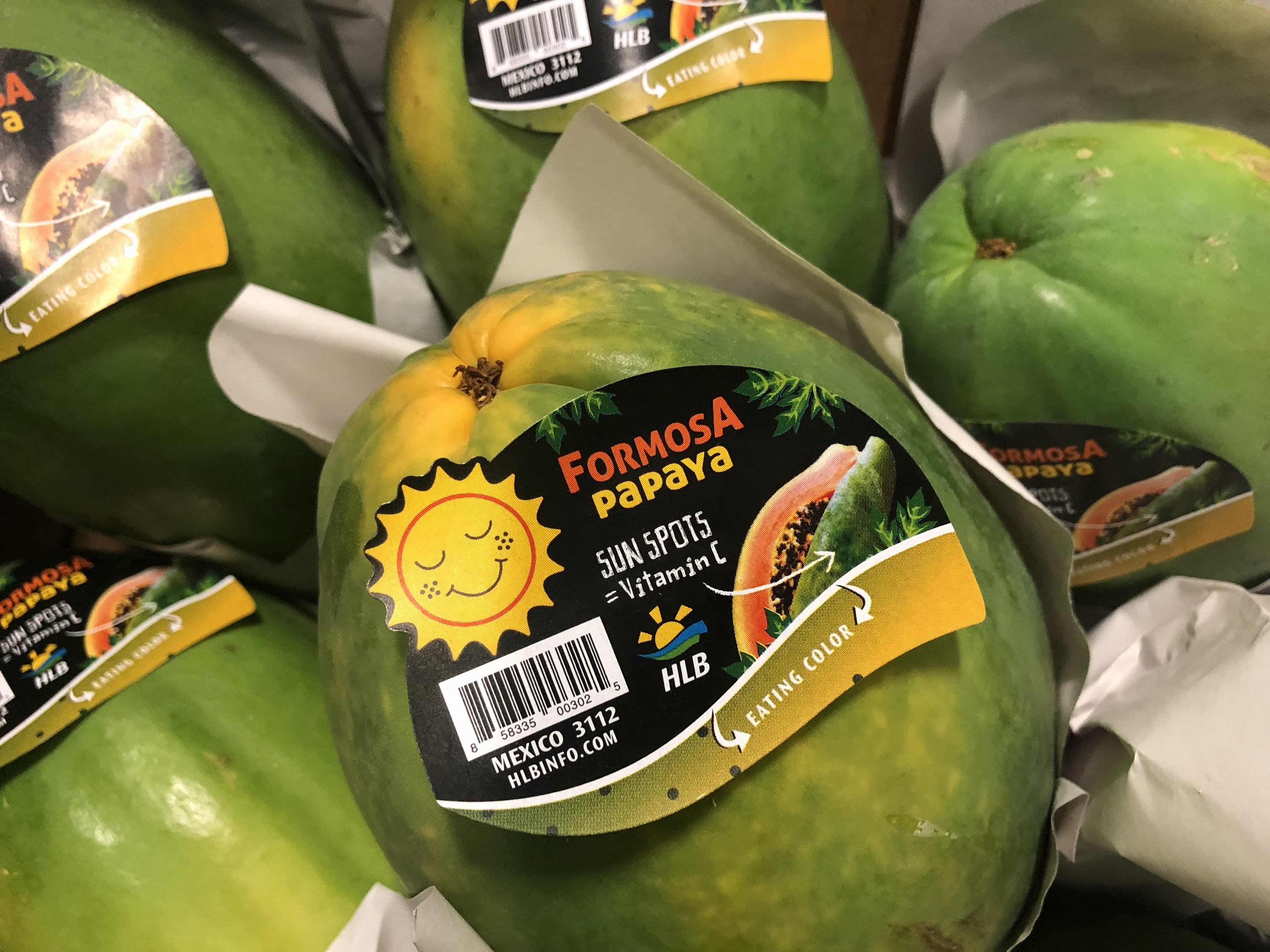 She said it's also useful to know if you're buying a maradol, the large Mexican papaya with skin that turns fully yellow when ripe, or a tainung papaya, which is grown in countries including Guatemala, Mexico and Brazil and is ready to eat when its greener skin is only half yellow.
For those not ready to commit to a family-sized papaya, HLB's golden papaya from Brazil offers a smaller size of the tropical taste sensation in mid-winter. It weighs in at about one pound and is generally sweeter than its large cousin.
Supply chain challenges
Unfortunately, COVID-19 has limited passenger planes operating between Brazil and the U.S., forcing the company and other importers to switch to air freighters at prices up to four times the pre-pandemic rate.
"We expect limited airspace from Brazil until early summer at least," said Leifermann, adding that Brooks flies in solo papayas from Brazil year-round. "Papaya supplies are adequate, but January and February look a bit more uncertain than they did heading into 2020."
Although the pandemic and New Year resolutions have encouraged healthier eating, "the economic health of U.S. consumers is expected to be tenuous for the first quarter, raising questions about the pandemic's effects on consumer demand," Leifermann said. He also noted that the effect of Brexit on the global market for Brazilian solo papayas remains to be seen.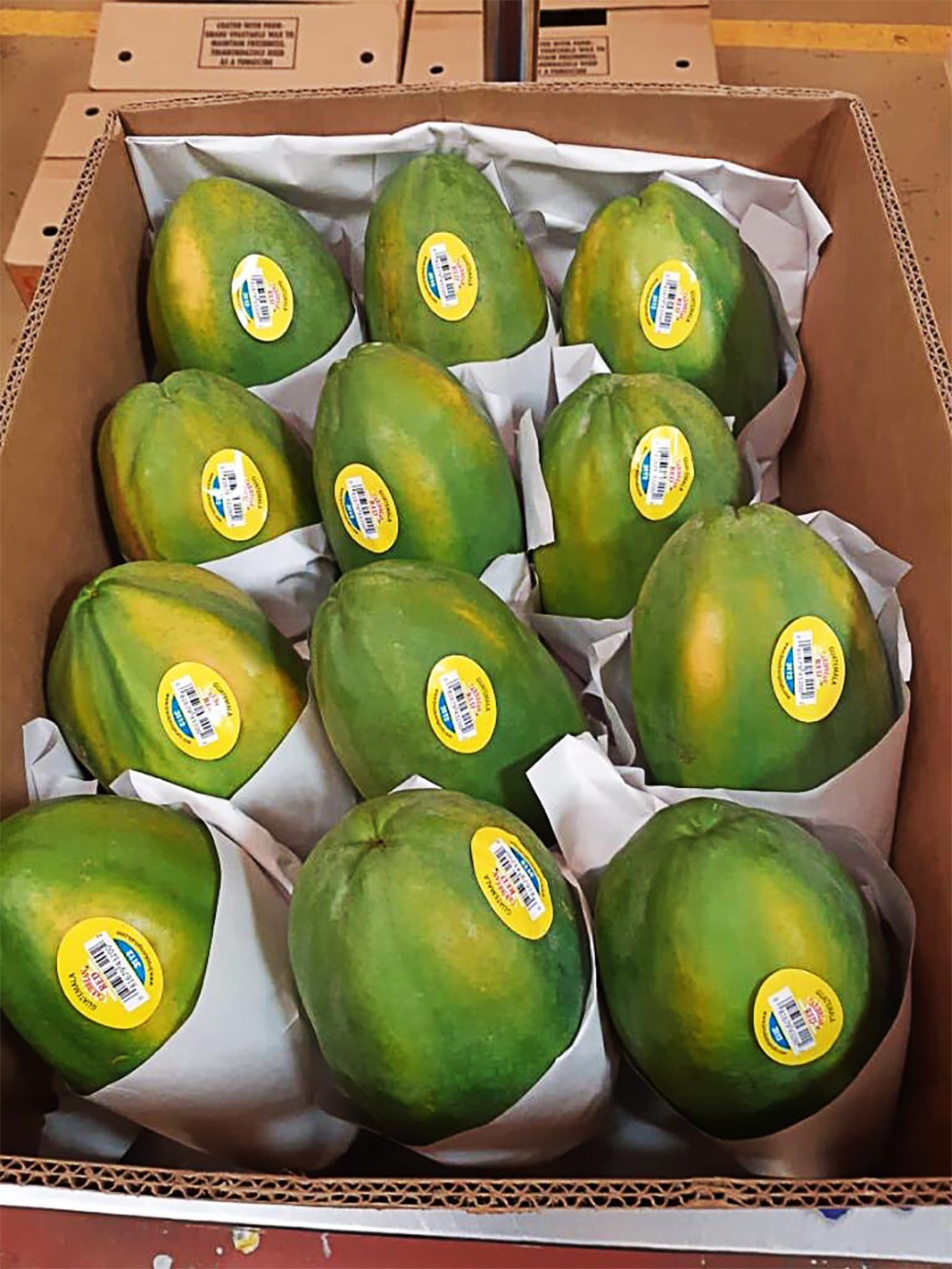 Beyond COVID, importers continue to deal with the aftermath of consecutive tropical storms that hit Central America in the second half of 2020. Leiferman said Hurricane Eta wreaked havoc on shipping schedules in early November and made for tougher growing conditions in Guatemala, where Brooks sources its proprietary Caribbean Red tainung papaya, shipped to the U.S. by sea container 52 weeks a year.
Ships are back on schedule now, with production returning to a healthier normalcy, he said.
Jessie Capote, executive vice president of Miami-based J&C Tropicals, said the supply of tainung and maradol looks healthy, particularly from Mexico. Both varieties are popular among consumers, Capote said, but the tainung is much easier to handle due to its color and resilience. And he urged retailers to keep an eye on it.
"As more countries enter the papaya deal, including Panama and the Dominican Republic, there are great opportunities for promotions," he said.
Preparation tips 
As for how to prepare a large papaya, de Barros recommends checking out social media platforms such as Instagram and TikTok, where papayas are popular among health and nutrition influencers and hashtags such as #Papaya and #Papayaboat yield thousands of delectable images.
Capote said smoothies are also a big draw, and papayas are perfect for an exotic fruit basket.
Brooks' marketing director Mary Ostlund notes that papaya is rich in vitamin C and delicious any time of day, from breakfast bowls with yogurt to lunch sides, desserts and snacks. 
Promotional planning 
With imports arriving year-round, deciding when to promote papayas can be tricky. Schueller said the best time to promote all tropical fruit is leading up to major holidays such as Valentine's Day, Memorial Day and Labor Day. HLB suggests promoting papaya in early summer.
Leifermann said Brooks' Caribbean Red papaya is most promotable during late summer, while its Brazilian solo papaya peaks in early fall.
Merchandising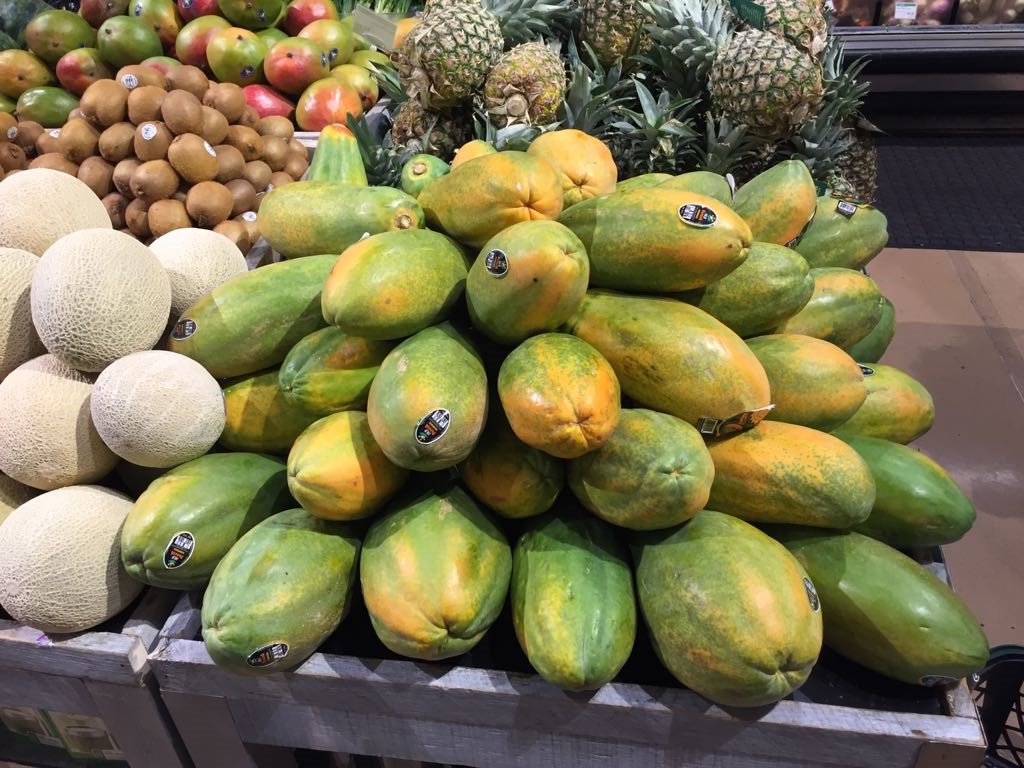 Importers do agree, however, on the importance of properly displaying papaya. Leifermann suggests building displays that combine very ripe fruit with not quite ready-to- eat fruit. He also advises displaying halved fruit in a wrapped tray with a lime wedge to help educate new buyers.
Capote works with retailers to create a large stack of varying color front and center at the entrance of the produce section, and Schueller suggests displaying different papaya varieties next to other tropical fruits such as mangoes, dragon fruit and pineapples.
"Consumers love its convenience, taste, nutrition and, in some cases, local flair," said de Barros. "Before you know it, consumers will be seeking out papayas as often as they look for avocados or pineapple."