Farmers market events hit the mark for 99 Cents Only Stores
99 Cents Only Stores Farmers Markets
Photos courtesy Caitlin Tierney/99 Cents Only Stores
---
99 Cents Only Stores saw produce sales increase significantly during weekend farmers market events at several stores.
The retailer decided the hold the events to help increase foot traffic amid the coronavirus pandemic, which has led many shoppers to make fewer trips, particularly to formats that aren't designed to be one-stop shops.
Caitlin Tierney, senior director of fresh, said the events have also served as a way to start to tell the story of fresh produce at 99.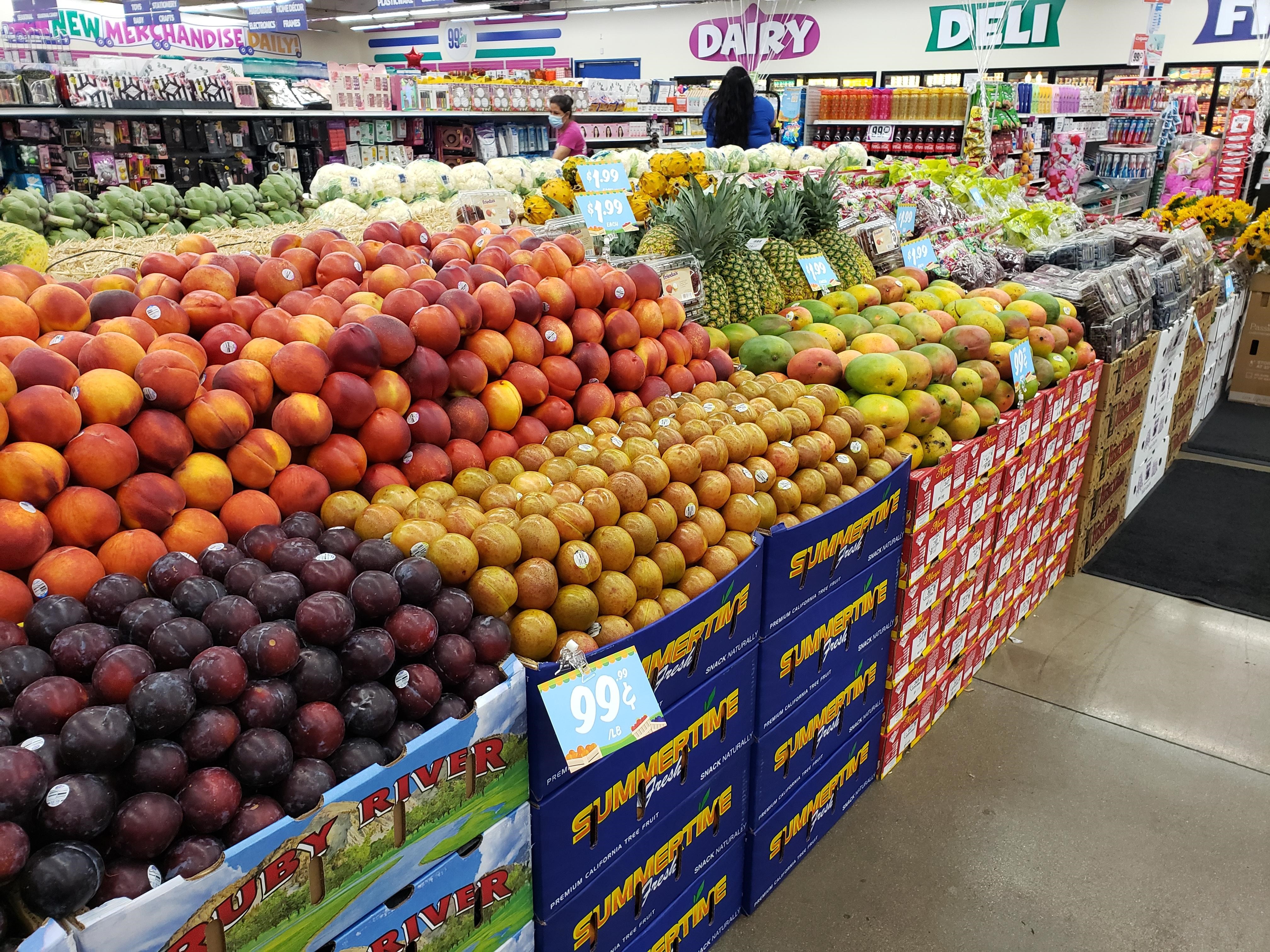 "What people don't know is that 90% of our product is actually packed out for us with programs," Tierney said. "They also are delivered to our stores within 72 hours of being harvested, so because of our velocity and the closeness to the farms ... we are (able) to service our customers with extremely fresh product from local farmers."
The farmers market events took place at stores in Montebello, Calif., Hawthorne, Calif., and Chula Vista, Calif.
Tierney said the Montebello store saw produce sales more than double for the days of the event, while Hawthorne saw an 85% increase. The Chula Vista store, which has been struggling due to the U.S.-Mexico border being closed for non-essential travel, went from produce being down 26% to up 11%, a large positive swing.
Even more significant than the increases for produce was the growth for floral, which Tierney described as "through the roof" at upwards of 300%.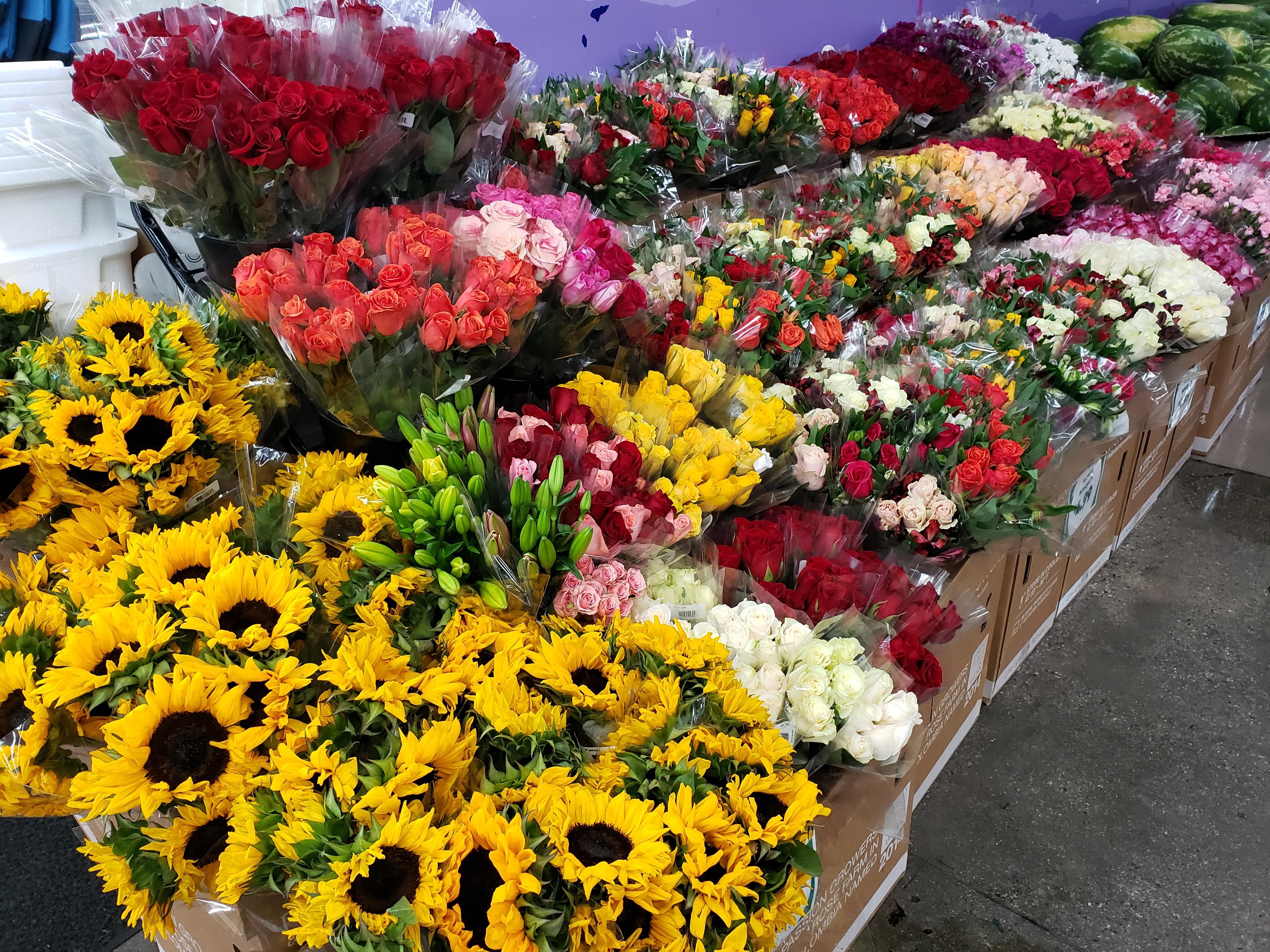 "It shows (that if) you put it up in abundance, give that feel to that customer, and they're going to shop with their eyes," Tierney said.
The events went so well that Tierney is already planning more of them.
She noted that one lesson from the first set of events was the labor needed to execute them. The farmers market look requires large bulk displays, a major departure from the standard 99 look that leans heavily on packaged product that is easier to stock and easier to scan.
Simplifying and improving in that area while still executing a great look and experience will be key for the next events, which are planned for late August in the San Diego, Calif., area.
In addition to the farmers market events, 99 just rolled out a few weeks ago a new signage program for produce. With a hand-drawn look and baby blue background, the signs and bin wraps feature messages like "Handpicked for the 99: Fresh, local produce for every season!"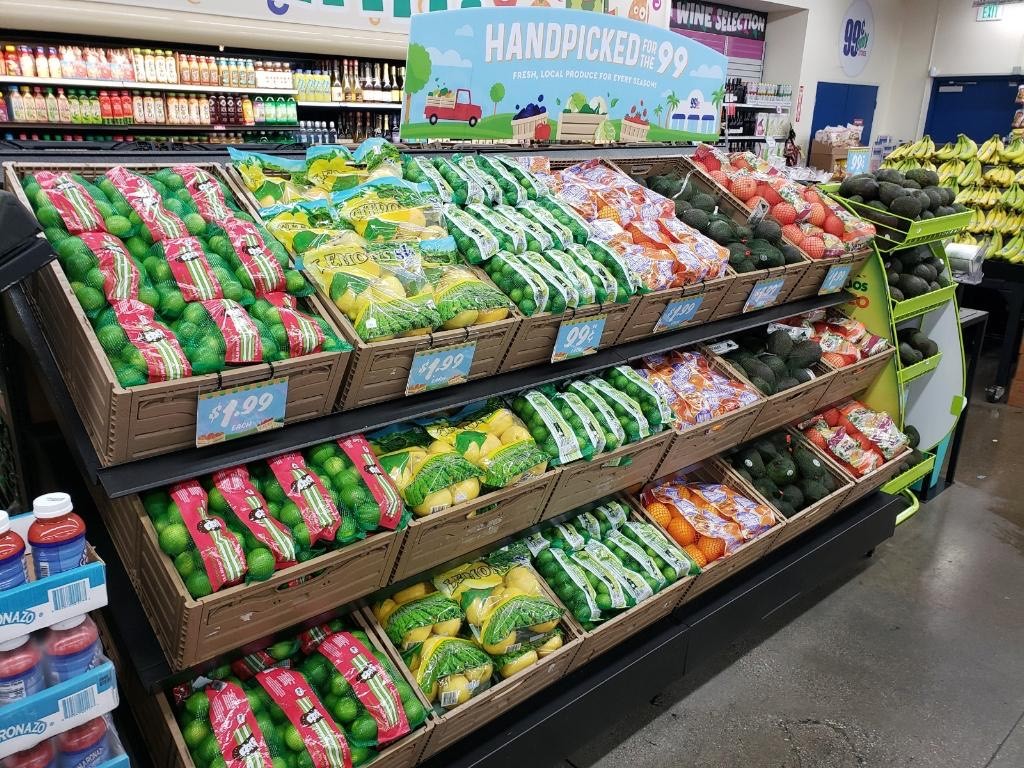 It's another way to remind shoppers that produce at 99 isn't what it used to be.
Read more about how Caitlin Tierney — who before being promoted to senior director of fresh was senior director of produce and floral — has worked to improve the fresh produce experience at 99 Cents Only Stores.