Citrus, tropicals pick up interest on PMG
The top 20 produce items on PMG shuffled a bit the week of Oct. 19, with new citrus items joining the list and tropical fruit getting some interest as well. Apples vaulted from No. 8 the previous week to take the No. 1 spot, bumping pink pumpkins to No. 2. Broccoli moved up a few places to No. 3, and carrots jumped from No. 11 to No. 4. Lettuce maintained its No. 5 rank.
The PMG platform connects produce buyers and sellers. Below, find the top 20 searched commodities on PMG during the week of Oct. 19.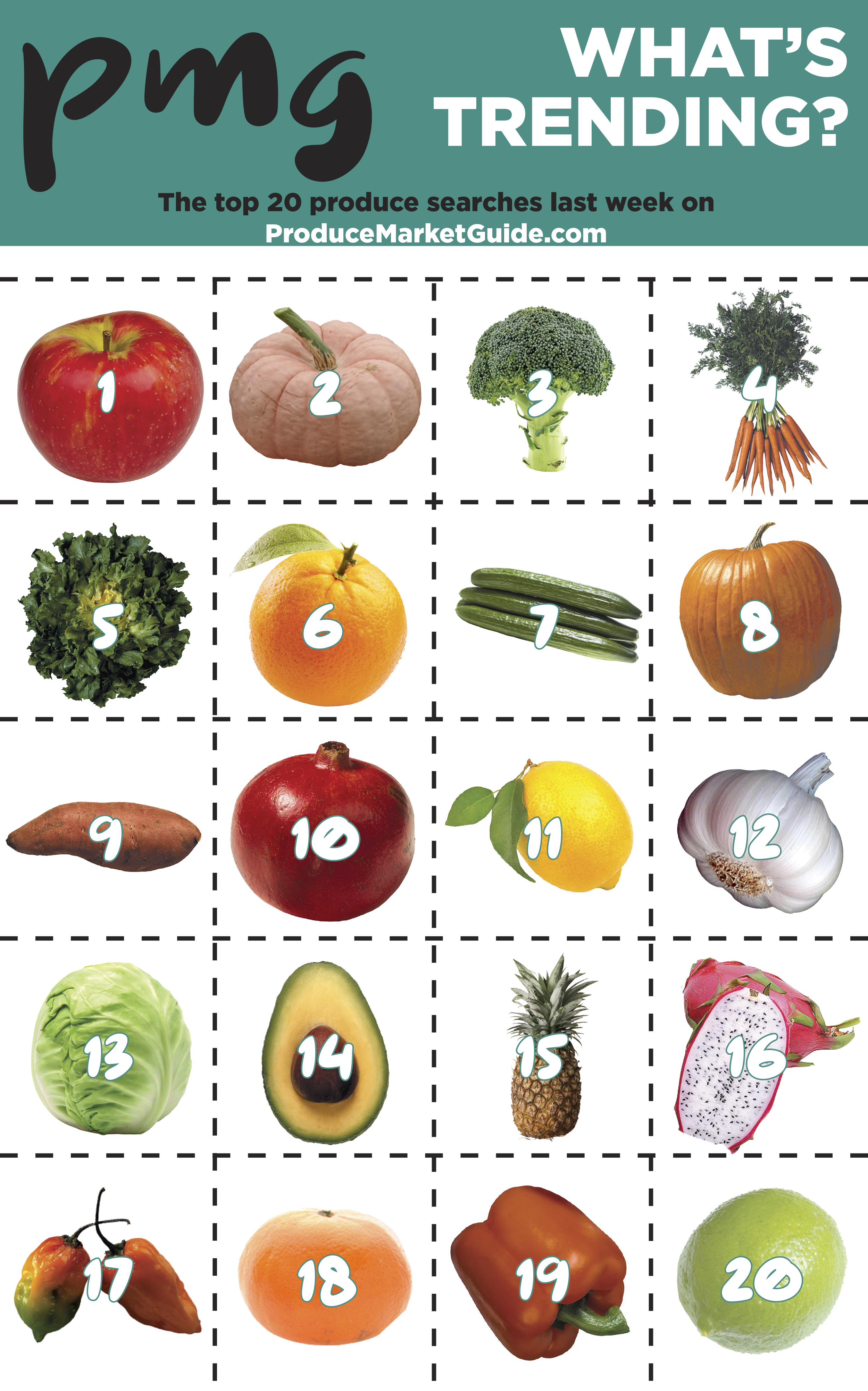 Oranges gained three spots to land at No. 6, and cucumbers fell three places to No. 7. Pumpkins fell to No. 8 from No. 2 the previous week, and sweet potatoes inched up a slot to No. 9. Pomegranates slipped three places to round out the top 10.
Lemons moved up to No. 11 from No. 14 the previous week, while garlic rejoined the list at No. 12. Cabbage fell from No. 3 to No. 13, and avocados moved up one place to No. 14. Pineapple came back to the list at No. 15.
Dragon fruit rejoined the top 20 at No. 16, and chili peppers moved up a slot to No. 17. Mandarins came back at No. 18, and bell peppers also reappeared at No. 19. Limes rejoined at No. 20.
More from the PMG top 20:
Oct. 19: Pumpkins top the list on PMG