Citrus rules PMG's top 20
Citrus surged in interest during the last few days of December, taking six of the top 20 spots. Pummelos came in at No. 1 the week of Dec. 28, and oranges took No. 2. Lettuce came in at No. 3, and cabbage was No. 4. Specialty Seville oranges completed the top 5.
The PMG platform connects produce buyers and sellers. Below, find the top 20 searched commodities on PMG during the week of Dec. 28.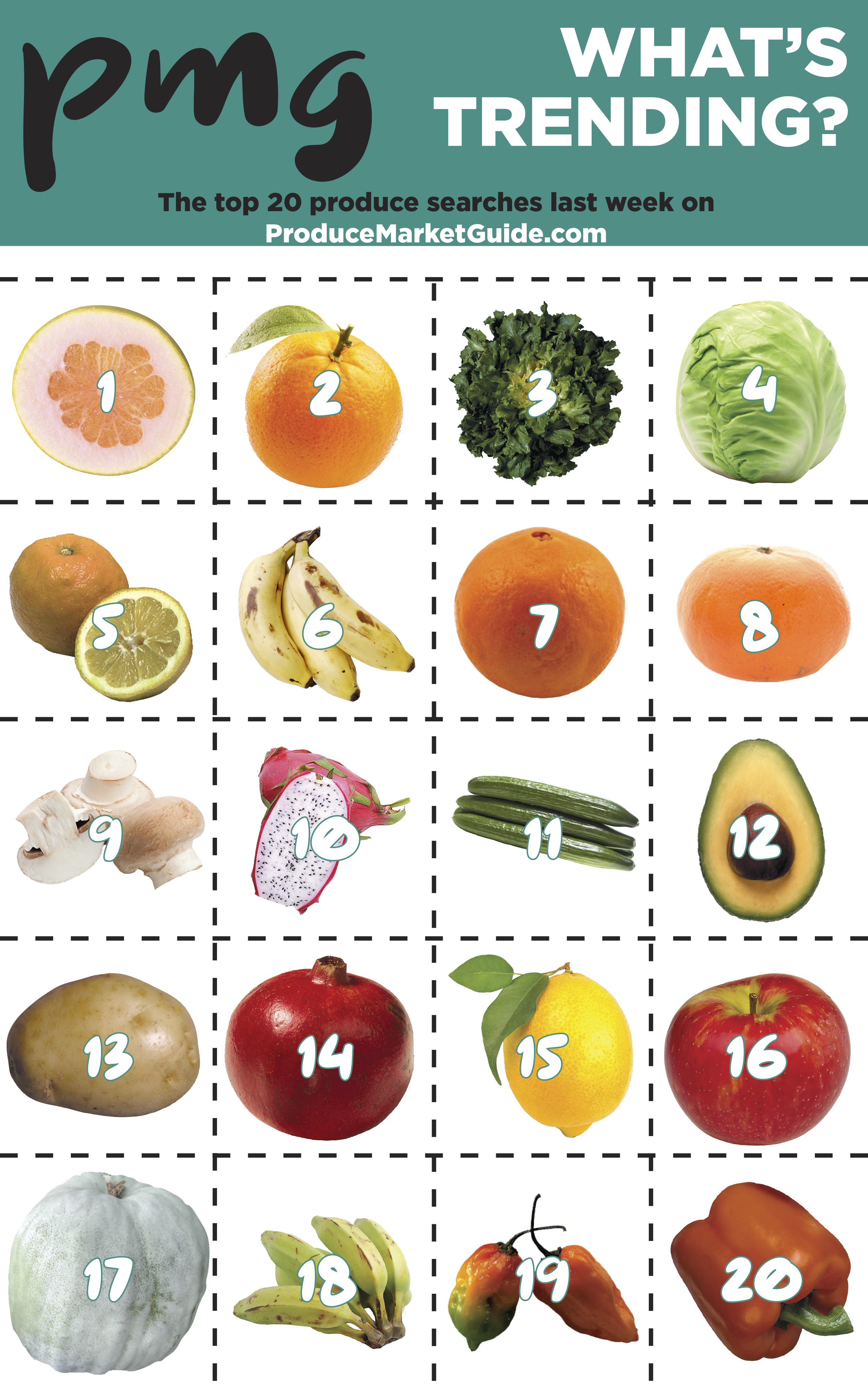 Specialty manzano bananas came in at No. 6, and navel oranges took No. 7. Mandarins and tangerines were No. 8, while mushrooms took No. 9. Dragon fruit was No. 10.
Cucumbers took the No. 11 spot, and avocados came in at No. 12. Potatoes were No. 13, and pomegranates were No. 14. Lemons completed the top 15.
Apples carried the No. 16 spot, while Asian specialty winter melon came in at No. 17. Burro bananas were No. 18, and chili peppers were No. 19. Bell peppers rounded out the top 20.