Arrowfarms releases sustainability report
Arrowfarms along with Gold Bell, DiSilva Fruit and Morning Kiss Organic have detailed their charitable donations and sustainability initiatives in a new a report.

"Sustainability is one of the most pressing issues facing the produce industry," Michael Guptill of Morning Kiss Organic said in a news release. "It is what led us to develop our Morning Kiss Organic brand of fruits and vegetables over 25 years ago and continues to drive our efforts today."

In 2019 so far, the company has donated more than 1.5 million pounds of food to Boston area nonprofits including health centers, veteran centers, Boston Housing senior centers, shelters and churches, according to the release.

More than 1.7 million pounds of food waste has been taken to local farms for composting since 2016, according to the release.

Since 2015, the companies have donated and recycled more than 958 tons of paper and cardboard, which is equivalent to saving 16,286 trees and 6 million gallons of water, according to the release.

"We are excited to see what 2020 and the future brings as we continue to invest in these programs, as well as expand on initiatives with our manufacturing partners to reduce plastic packaging and footprint," Guptill said.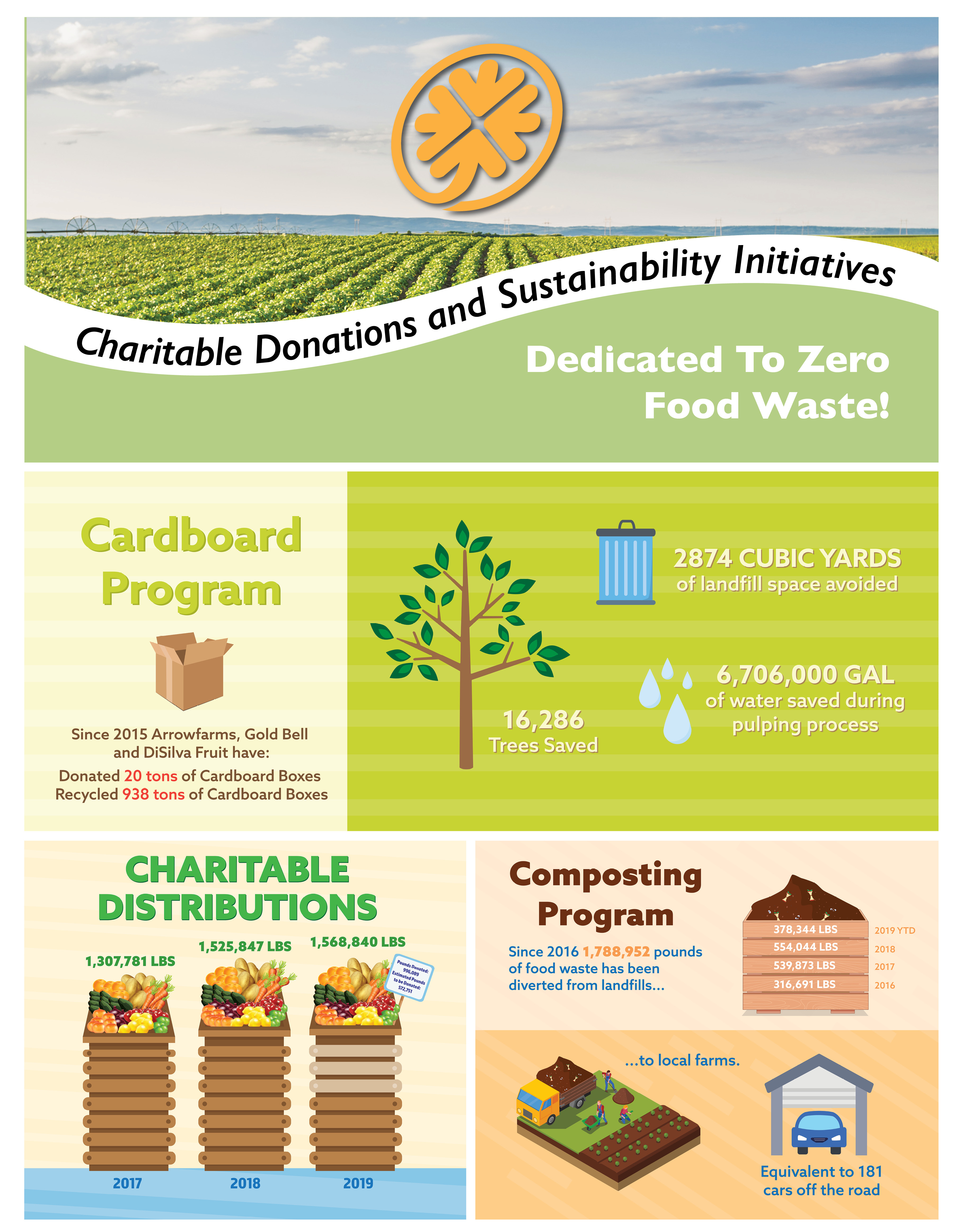 Related Content
Arrowfarms celebrates Gold Bell's 40th anniversary
Morning Kiss Organic to feature expanded offerings at organic show
Morning Kiss Organic launches website for growing brand